Each month I publish a small progress report on my activities as an indie game developer. The goal of these reports is to track my achievements and to share my experiences. Check out my report for July 2016.
If you have read my post "Picking things up again as an indie game developer", you already know that I had a long break from my game development adventure.
Last month, I also wrote about my goals for the rest of the year 2016. I determined the plans for July and the rest of the year. Although the workload for July seemed fairly low and achievable, it was a real challenge to get things done.
What I did in July
I had it planned all very carefully as I had reserved 2 days a week for developing games. Yet, the first week it already went wrong, as I had to deal with an emergency plumbing incident at my home. To make things worse, in July I was also overloaded with a lot of unplanned additional administrative work.
Nonetheless, taking into account that I have spend only 29.75 hours on development tasks, I am fairly happy with the progress that I made. I was able to implement several improvements on my Sudoku game, and my Solitaire is currently in beta with a selected group of test players.
Want to become a beta tester for my future games yourself? Sign up to my newsletter and you will be informed as soon as a new game is released in beta.
Furthermore, I engaded a design agency for creating alternative icon versions for both my Sudoku and Solitaire game.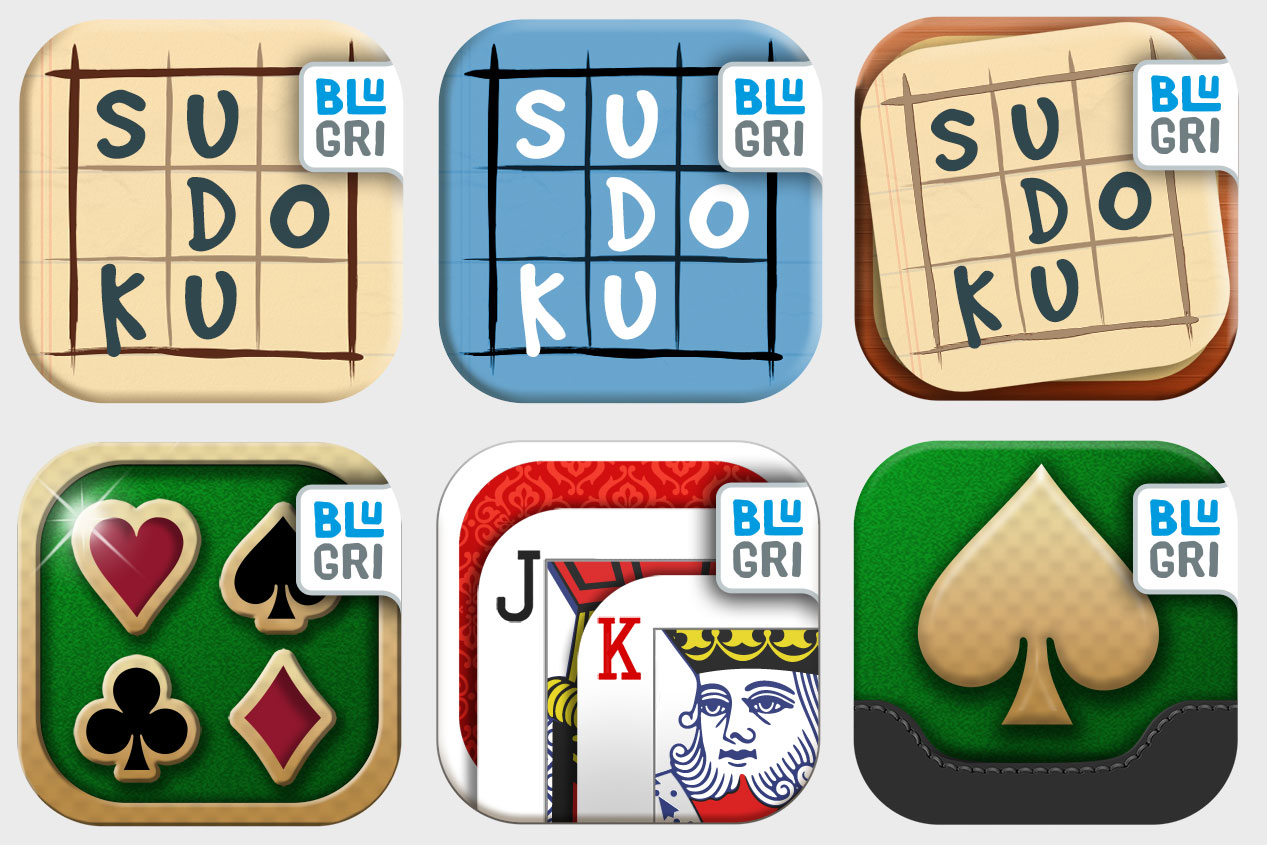 It is proven that the icon can have a big impact on the number of downloads. The Google play store offers excellent options for A/B testing and is definitely worth giving it a try.
Last but not least, I started working on improving my brand awareness. I published several blog posts and started to be more active on Facebook. The results of these activities are described below.
The metrics
Last month I wrote about my goals, objectives and metrics. I described that I would start with a basic set of metrics to measure my brand awareness and SEO progress as I had not yet defined metrics to track progress on the games.
The results for the first month are below:
| | | | |
| --- | --- | --- | --- |
| | June | Current | Goal (31/12/2016) |
| WWW unique visitors | 487 | 399 | 1000 |
| Facebook page likes | 1493 | 1507 | 3000 |
| Newsletter subscriptions | 79 | 80 | 160 |
There was little growth on both my Facebook page likes and newsletter subscriptions. The growth on my Facebook page can most likely be explained because I shared several posts on other indie game development pages and groups.
Unfortunately, my website visitors count is down from last month. But after closer investigation it turned out that June was already a very good month in comparison with the previous months.
Moreover, in June I had replaced the CMS of my website. Although I thought it was an improvement, there were two problems with it. Firstly it turned out that all pages had the same title. Secondly, I also discovered that the dynamic sitemap was not (and still is not) working correctly.

Both these issues may have contributed to the lower number of visitors.
Plans for August
I have only started since one month and I will already again need to slow down my game development activities. Unfortunately, August brings me a lot of other work from my client. While this is generating extra revenue for my company, it is not that good for developing my game studio activities. I expect that I will only be able to spend about 4 days on game development activities.
Nevertheless, during August I will try to tackle 3 priorities:
Release of my Sudoku game improvements and start with the A/B testing of the icon variants.
Complete the beta test of my solitaire game and make it ready for release towards the end of the month. This includes all bug fixes and the preparation of the app store assets.
Fix the sitemap issues for my website. Sitemaps help with a faster indexing by search engines. Therefore it is better that it works correctly.
In addition to these 3 priorities I plan to outsource the porting my Spider and Freecell solitaire games to another company. By the end of the month I should have a beta version of both games.
Conclusion
At this time it is too early to make any conclusions based on the collected metrics. I simply do not yet have enough data collected and the changes are not big enough to speak about any trend. More time and effort is needed before I can make any conclusion whether my strategy is working.
Nonetheless, I still believe in the future of my company as a game studio. At this moment it is very important that I make the right strategic decisions based on all known factors.
August will again be a challenging month. I am looking forward to every minute I can spend on this adventure. I plan to keep on sharing my progress! Is it useful or insightful to you? Feel free to give your thought on it in the comments.