October was a quiet month, as I hadn't planned any development. Instead it was a month full of self-reflection and future planning. The result of this exercise is rather drastic.
Long breaks are always ideal for clearing my thoughts. Taking some distance from any daily activities is the best exercise to come up with new ideas for the future. This time it wasn't any different. These are the changes for the future and my motivation for them.
Platform switching:
The biggest change without any doubt is my plan to drop the Windows platform in favour of android and iOS, a decision that was not taken lightly as I have had some successes on the platform. The biggest success was my latest game 'Circuits' that was for a short time the number 1 free downloaded game in France.
But since then – now 2 years ago – the Windows platform has been in a downward spiral. Today there is less support of 3rd party SDKs than ever. Further I experienced a drop of my game revenue stream to 1/10th of what it was 2 years ago.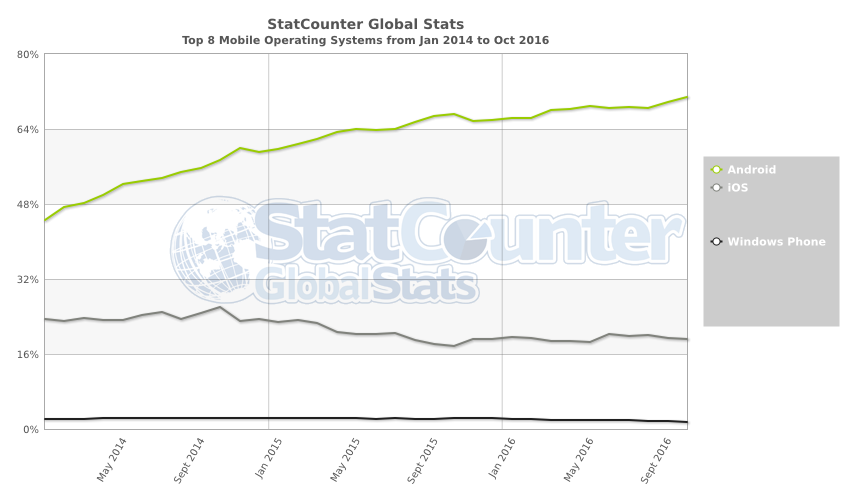 Mobile OS shares (worldwide)
Time to move on to a new platform. Although, I still intend to release on Windows, but the games may have a limited subset of features.
More interesting KPIs
The KPIs that I have been reporting do only show my capabilities in SEO. I believe that it is not something that is very useful for many game developers. There are many other dedicated blogs that you can follow if you desire to improve your SEO.
On the other hand, many indie developers struggle with download numbers, app ratings and retention numbers. However, these are very interesting KPIs on which not a lot of data is shared.
From now on you can read these KPIs on this blog. It would be an interesting comparison if you can share your numbers in the comments.
These are the new KPI numbers for October 2016:
| | | | | | | |
| --- | --- | --- | --- | --- | --- | --- |
| | Active Device Installs | Ratings | Avg Rating | D1 Retention | D7 Retention | D30 Retention |
| Sudoku (android) | 5643 | 353 | 4.3 | 14.07% | 11.93% | 5.22% |
What I did in October
Nothing really, except for thinking how I can improve things for the future.
Plans for November
For November I have allocated a little more time on the development of my games. I should be able to make a decent progress with 5 full days reserved for development, and 1 full day for related tasks like app store submissions, marketing, …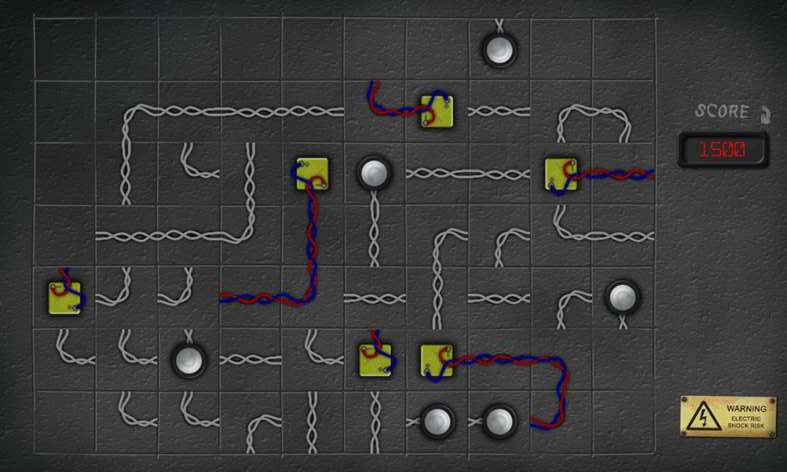 Screenshot: beta version of Circuits
My task list is enormous, but a lot is really close to finishing it. I hope to cross off the following things from my list at the end of the month:
First release of solitaire on android
Beta release of spider solitaire and circuits on android
New blog post on app localization tips.
Full move to Azure cloud
Conclusion
Although no work was done in October, interesting decisions have been taken. I regret dropping the Windows platform, but it should ensure quicker and more releases on the other platforms. It should also allow me to grow quicker on android and iOS.
Was it a good decision or not? Only the future will bring the answer.