If you follow us on facebook or twitter you may have noticed that we have released in the last few weeks several updates for our Solitaire game. So what is happening at blugri? Did our developer and tester screw things up?
Not really! We have started our summer project to improve all our existing games with the goal to make them even better, to grow our number of players and to make the players even happier. Of course it would then also be nice to hit that number 1 spot of the most downloaded games in their category.
The last months, we have been very busy developing new games: we've got about 4 newbies in the pipeline, in various stages of development. We've been so busy that we neglected our existing games. We have noticed that competition made a lot of progress, and in some cases even took over our position.
Time to change this! This summer is the time that we listen to you. We will keep improving our existing games up till the point that every single player is satisfied (or at least 99.9%). The first results proof that we are on the right track (see illustration below)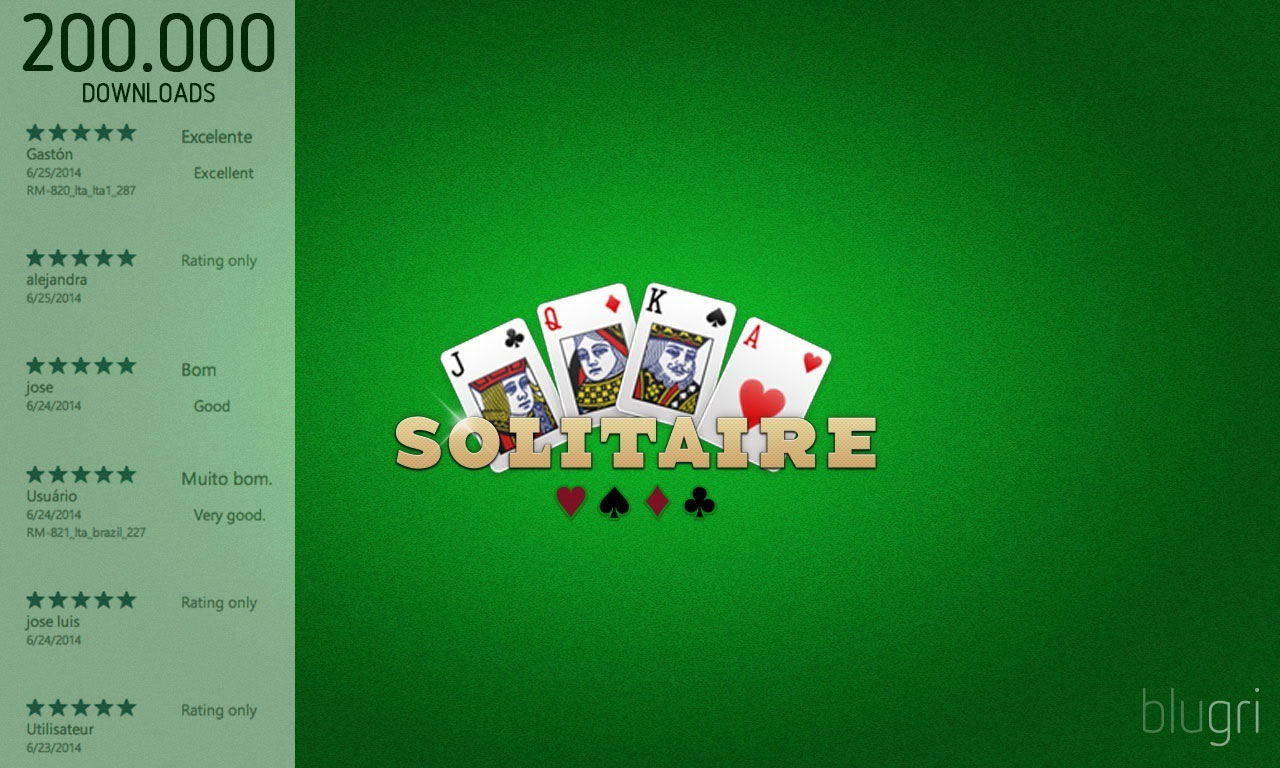 So! If you have not done it yet: please download the latest version of Solitaire and share your thoughts in the form of a review comment! We are grateful for every comment! Small sidenote: we read every review, so there is no need to give a 1 star rating, if there is only a small thing that is bothering you.
As part of these improvement releases we are also preparing our existing games for migration to other platforms (hence the many UI changes that you hopefully do like). Competition on iOS and android is hard. Obviously we have the ambition to be among the best game developers on those platforms as well.
Finally, we will add all the games to our 'friends-and-foes' community where you can compete with your friends. Each game will contribute in its own way to the community and more news on this will be released in due time…
Thanks in advance for your review comments!